BMT Micro can help you with your online software sales!
Quick and Easy Setup
Signing up with BMT Micro doesn't cost a penny! Absolutely no setup fees or hidden charges. Best of all, you can begin selling almost right away! Complete the signup form, add your product and you will have instant access to your secure order links. We have several plans for you to choose from, or we can customize our plans to suit your needs.
We are also registered in the UK as a non-EU company and collect and pay VAT under our VAT number. If you have special needs regarding VAT, including VAT inclusive pricing, please contact us.
Flexible payment options for your customers
We accept and process over ten different credit card types, including: Visa, MasterCard, Discover, Eurocard, American Express, Diner's Club, Carte Blanche, Novus, JCB, Switch/Solo, Maestro and Optima. Your customers will also have the option of ordering through PayPal™, Amazon Payments™, BitPay™, Money Orders/Cashier Checks (US Funds only), Visa/MC Debit Card (UK Debit Cards), Paysafecard, or wire transfer in Euros directly on your BMT Micro order form.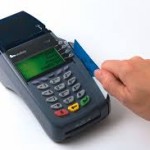 Give it a Personal Touch
We can create order forms to perfectly match your website. We can also provide shopping carts with highly customized programming depending on your specific requirements. These options are available:
Default localized texts for page translation.
Integrating DRM solutions including Armadillo, ExeShield and WinLicense software protection systems or your custom key generator.
POST XML values to your remote database.
Custom programming is available on an individual basis in our Advanced Tier.
Localization
Need your order pages in German, French, Spanish, or other languages? We can customize your order forms for any language you may need. Our carts use UTF-8 and support complete localization.
Fraud detection and guidelines for ordering and delivery of products
BMT Micro has established a state-of-the-art fraud detection system that automatically screens orders with different IP addresses or Card Verification numbers. We take great care to ensure that our system keeps you and your customers safe, without the need for intrusive phone calls to your customers or lengthy reviews of your orders. Our system is so reliable, we can allow you to choose the level of fraud detection used for your sales.
The links provided in the customer e-mails for downloading of the products that they have purchased, all lead to a secure server. The secure download links also come with a certain customer and software supplier protection: to avoid fraudulent use and illegal downloading of products, the secure download links will automatically be blocked if abuse is detected. Download links are given to the customer immediately on screen and then by email after completion of their purchase.
Supplier Split / Revenue Share
Quickly and easily handle payment to all of your partners with our Supplier Split system. Just have your partners create a free BMT Micro account, and specify their BMT account as the recipient of a percentage of your product(s) sales profits. There is no additional cost to you for this service.
Flexible product delivery options
Whether you need to deliver one or more full version downloads, pull keys from a predefined list, dynamically generate keys for your product or a combination of these, we have you covered!
To deliver a full version file to your customers, simply use the control panel to upload your file and set the appropriate option for the product. Customers will have password restricted access to the file on our secure server for the period of time you decide on. From your control panel, you can easily reset, expire or resend the password and download link to your customers.
Setting your products to deliver registration info from a list of pre-generated keys is easy, too. Simply add the keys to your account and select the appropriate option for the product, all directly from your control panel.
If you would like to have your key generator integrated and hosted on our server, setup is usually handled within 24 hours of your request with no extra charges.
Comprehensive online reporting
Your developer control panel gives you complete reporting on all of your sales in several different formats: view them online, download CSV or XML file, or post an XML request and receive a detailed report back into your own application or database.
Order on CD
Give your customers an option to purchase a CD backup of their purchase. We can deliver custom CD media content to your customers at no cost to you. We also offer custom packaging for your media for a small fee.
Toll-free phone/fax ordering (USA and Canada)
BMT Micro will process all of your phone, fax and mail orders, in our Advanced tier without steering customers away from their preferred payment choice.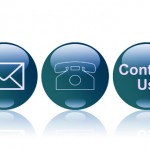 Flexible coupon and bulk/promotional discount options
With the BMT Micro tiered pricing and discount schemes, you can set automatic discounts based on the quantity of a single product, the quantity of multiple products or the total dollar amount being purchased, with support for rounding the final price. Discount schemes allow you to distribute a single discount code or multiple single-use discount codes for special promotions.
Tracking
When using an instant payment method, product delivery is immediate for online or telephone orders. Both you and your customer will receive email notification of the order right away. If your product is a download, your customers will have instant access to our secure download area.
Comprehensive online customer service site
You can direct your customers to our customer service site, http://bmtmicro-info.com/ where they can get answers to frequently asked questions.
Complete invoicing and accounts receivable service
For Advanced Tier customers, BMT can process corporate and government purchase orders and provide a professional experience for your biggest customers. Our staff has the necessary expertise in dealing with large companies and government organizations, ensuring your customers a positive business experience.
Customizable order notifications
Create a custom template for email notifications sent to you and your customers. Each product's customer and vendor notification can be customized using a full list of tokens in the vendor control panel, so you can control how information is presented to your customers.
Descriptive web page with customizable secure order form
All order forms can be customized to match your website and collect the information you need! If you need to collect information from your customers, such as "how heard" or mailing list preferences, you can add these fields to your order form.
FTP site for demo versions
Advanced Tier software suppliers receive free demo download hosting along with a listing in our online catalog. Our catalog has been online for 10+ years and will help to increase your site and product visibility with a direct link back to your site.
The best customer service available!
Our customer service staff has the experience and know-how to assist your customers in a friendly and professional manner. Our focus has always been to provide customers with the best possible service, ensuring your and our integrity.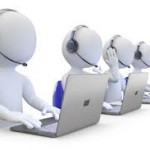 Compare BMT to the others. You'll see that our vendor options are outstanding.